Shropshire Horse Box Hire
Selfdrive Horse Box Hire
Trailer Hire
Full day hire week day
- £40
Full day hire Saturday or Sunday
- £50
Full day hire weekend
- £80
Cleaning
- If you do not wish to clean the trailer after use we can do this for you for a £20 cleaning charge
About our Trailer
Ifor Williams 511 trailer hire
The 511 model is designed to take up to two 17.2 horses
Gross weight 2700kg
Unladen weight 1000kg
Partitioned for two horses with separate front bars or without a partition and a full length breast bar.
Please let us know which you require when booking.
This is a lovely airy spacious trailer, we find horses load and travel well and for travelling a mare and foal, with no partition they have plenty of room.
There is a tack box attached to the groom's door with saddle racks and room for other essentials.
<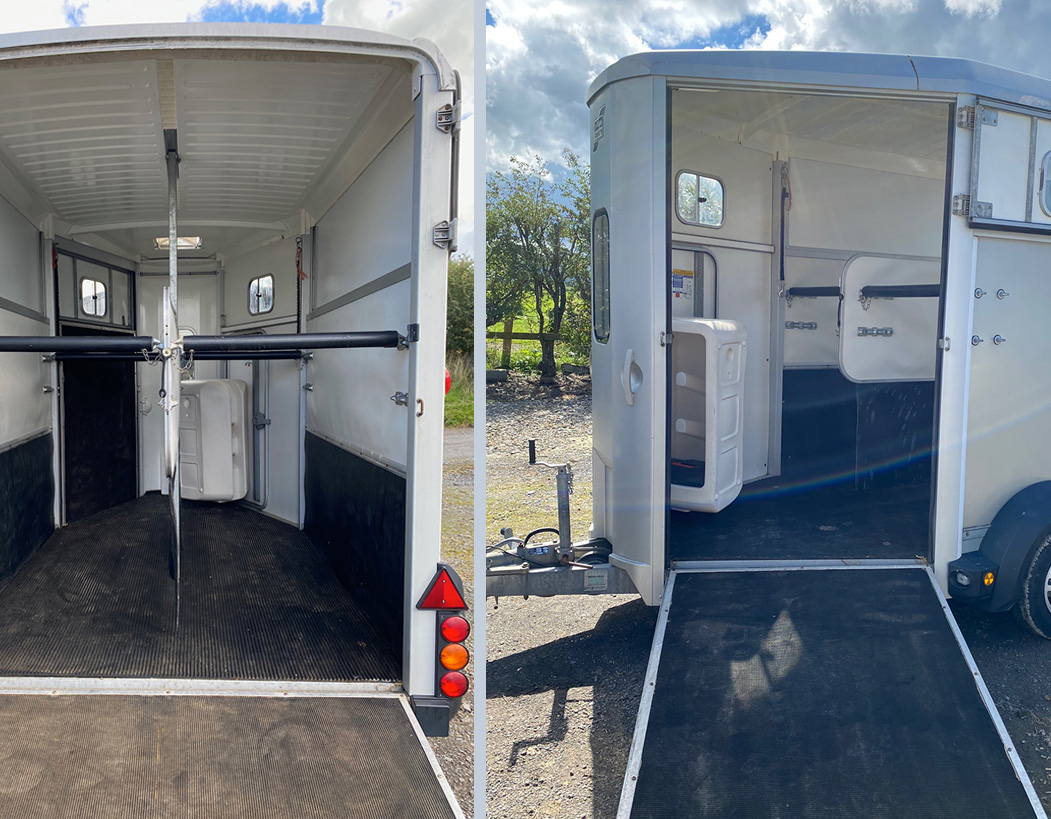 We provide a First Aid Kit in the tack box incase of emergencies, we just ask that you please let us know if you have used anything so that these can be replaced.
There is a warning triangle to be used in the event of an accident.
You will see a video showing you how to release the front bars in the unlikely event of your horse jumping over the bar and getting stuck. There is a tool in the tack box for this purpose.
You will need to insure the trailer whilst in your care and there is a link to do so. You will not be able to take the trailer without proof of this insurance cover.
This company offers horse trailer hire cover:
The Insurance Emporium company
Booking Enquiry
Message, WhatsApp or call:


+44 7300 228431